About the PTMA
The P.T.M.A (Precision Turned Parts Manufacturers Association of Ireland) is a Trade Organisation established over 25 years ago. The P.T.M.A's mission is to further the growth and development of the Precision Turned & Machined Parts industry in Ireland. Read more >>
The P.T.M.A is affiliated with the International organisation called S.I.D – Syndicat International du Decolletage. Find out more at www.sidgroup.org.

Our principal aims are:
The preservation and promotion of the economic interests of the members.
To maintain and develop the industry of turned parts in Ireland.
The promotion of vocational education and training.
the joint establishment and implementation of projects and institutions in the interest of the industry.
the promotion of friendly relations among its members.
To achieve these aims, the Association works closely with regional, national and international organisations.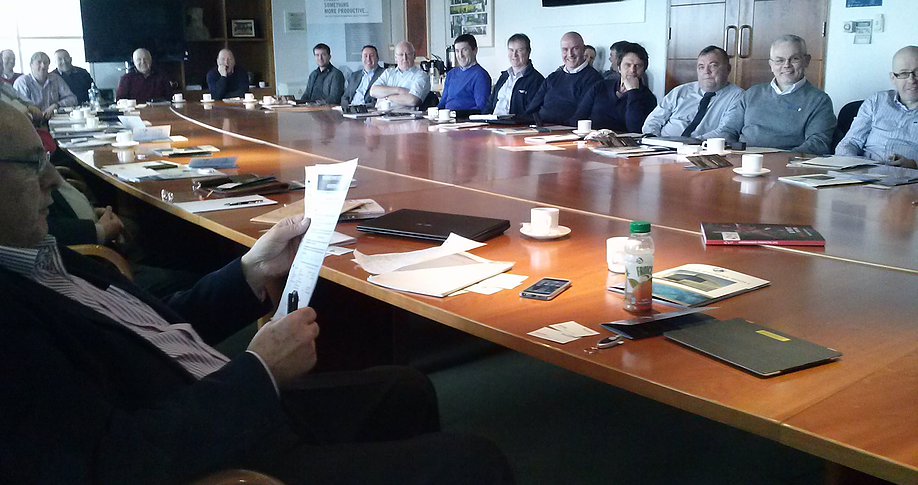 Become a Member
Membership consists of three categories:
Associate
Comprising individuals such as marketing agents, consultants or representatives from education or other relevant bodies.
Technical
Technical members comprising of companies or enterprises supplying, oil, tooling, materials etc. to ordinary member companies
Ordinary
Ordinary members are precision turned parts production companies
Gerry-Byrne-ReaDI-Watch-Management-of-RDDownload R&D tax credit support and guidance* Following on from our May quarterly meeting, we would like to thank Gerry Byrne from ReaDI-Watch for giving such a formative presentation on R&D tax credit support...